About the Area
Explore the Triangle Area
A question that we often hear from buyers who are relocating to our region is "what exactly is the Triangle area?" The short answer: It's a group of cities and towns near Research Triangle Park in Durham. The long answer: It's the area surrounding Research Triangle Park's three anchoring universities, forming the three "points" of a triangle — North Carolina State University (Raleigh), Duke University (Durham), and the University of North Carolina (Chapel Hill).
Of course, the Triangle area encompasses more than just Raleigh, Durham, and Chapel Hill. Towns like Cary, Apex, Morrisville, Garner, and Holly Springs are also included in this area. With so many cities and towns to discover, you have plenty of choices for buying a new home! Explore all your options with this Triangle area guide, or call us at 919.612.9885.
---
Discover Cities and Towns in the Triangle
---
Apex
Apex is an authentic small town. Residents love its hometown atmosphere, vibrant and quaint downtown, abundance of community festivals and events, and excellent public schools. It's no wonder Apex landed a #1 spot on Money Magazine's Best Places to Live list! Not only is the small town considered a popular community in the Triangle area, it's also considered a desirable suburb of Raleigh. 
---
Cary
Cary is another desirable Triangle community and Raleigh suburb. Its popularity comes from its high safety ratings, charming downtown, excellent schools, plenty of parkland, and a culture centered around the arts. While Cary is certainly convenient to all the employers at Research Triangle Park, there are plenty of well-known companies located in Cary town limits, including SAS.
---
Chapel Hill
Home to the University of North Carolina, Chapel Hill is an exciting college town that has plenty of amenities for all ages. Arts and culture are the backbone of this town, and it's not uncommon to meet your neighbors at the annual Carolina Jazz Festival, North Carolina Comedy Arts Festival, Fridays on the Front Porch, and the Festifall Arts Festival.
---
Clayton
Clayton is the epitome of small-town living and Southern hospitality. This rural community, located about 25 minutes south of Raleigh, features a vibrant downtown, exciting festivals, a premier performing arts center, and plenty of outdoor amenities. Whether your definition of "fun" is canoeing along the Neuse River or practicing your swing on the golf course, you'll never be bored when you live in Clayton.
---
Durham
Home to Research Triangle Park, Duke University, and the renowned Duke Health, Durham is an innovative city, yet it's also the heart and soul of the Triangle. Those who love history, arts, culture, sports, and nature will love living in this major city; popular activities include touring the historic Duke Homestead, watching a performance at the Durham Performing Arts Center, celebrating Festival for the Eno, rooting for the home team (the Durham Bulls), and hiking the American Tobacco Trail.
---
Fuquay Varina
Take one trip into Downtown Fuquay Varina and you'll immediately find yourself stepping back in time. Local shops and restaurants fill the historic downtown area, neighbors wave and say "hello," and the slower pace of life is a breath of fresh air. Fuquay Varina may be a small town, but it's not lacking in things to do.
---
Garner
This Triangle community has the perfect blend of small-town culture and big-city amenities. Garner offers a laid-back pace of life and tree-lined streets, yet the White Oak Shopping Center and proximity to Downtown Raleigh give residents plenty to do just minutes from home.
---
Holly Springs
Holly Springs is a quickly growing community in the Triangle. Its amenities include brand new shopping centers, new construction communities, and modern athletic facilities, yet this town hasn't forgotten its roots as a small village. Residents still say "hello" to each other and neighborhoods still host plenty of community events.
---
Knightdale
This growing community is just a stone's throw from Raleigh and offers plenty of amenities for residents. Knightdale features dozens of sports leagues, summer camps, and even a community pool. Knightdale Station Park is a gem of the town's Parks and Recreation Department, and it's become a central gathering place for events, picnics, and outdoor enjoyment.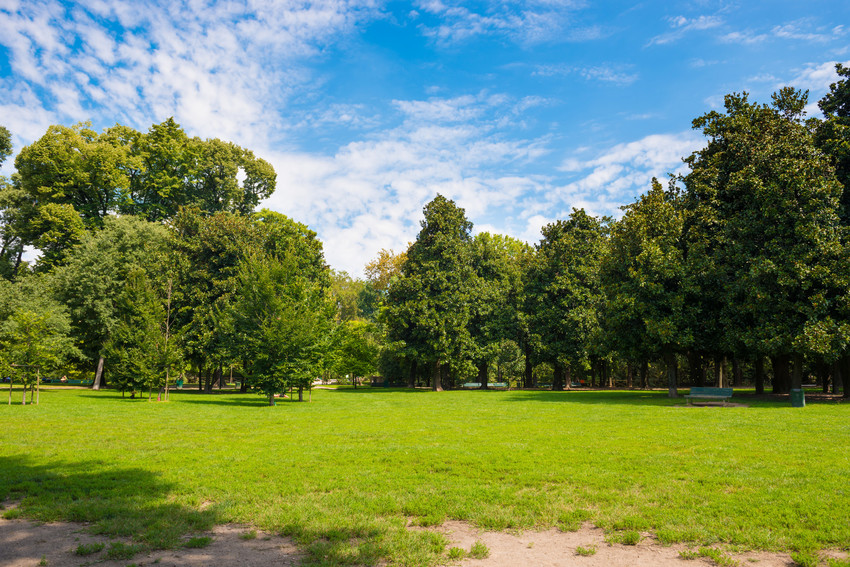 ---
Morrisville
Great schools, a major shopping center, plenty of home choices, proximity to Raleigh and Research Triangle Park... what more could you want in a community? Morrisville is a popular place to live because of its convenience to major employers, but the town's own amenities (including the Park West Shopping Center) make it a top choice for home buyers.
---
Raleigh
Raleigh is North Carolina's capital city. It's home to the state government buildings, dozens of museums and historic sites, historic neighborhoods, spacious parks, premier universities (including North Carolina State University), and popular festivals. The city's real estate options are just as diverse as its attractions. Condos are prevalent in Downtown Raleigh, historic homes and prestigious neighborhoods are found inside the I-440 beltline, and luxurious estate homes are common in North Raleigh.
---
Rolesville
Rolesville is the perfect escape from the hustle and bustle of Raleigh, yet it's just minutes from all of the capital city's amenities. This popular town boasts excellent schools, new communities, and a location convenient to Downtown Raleigh and Research Triangle Park.
---
Wake Forest
What was once a rural community is now a bustling town filled with restaurants, boutiques, breweries, and beautiful homes. Originally home to Wake Forest University until the school relocated to Winston-Salem in the 1950s, Wake Forest is still known for its premier public schools and Southeastern Theological Seminary.
---